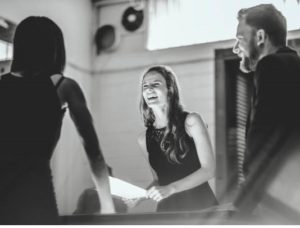 Interpreter's Boutique has a team of skilled translators with different specialties; not every translator is indicated for every job. Different skills are required for
Technical Translations

Editorial Texts

Certified Translations

Localization

Transcreation…
In Interpreter's Boutique we assign the indicated language specialist to every client's needs.
---
Certified Translation
Many bureaucratic, especially official, procedures require sworn or certified translations. To this end, you will need your documents be translated and stamped a specialist in legal translation, who has passed the official examinations and can provide legal validation. Translations done by a certified translator give entities the assurance that what is said in both documents is actually identical. The translator takes thereby a responsibility for the information provided as his/her corresponding registered number appears on both the original as the translation. It is legally binding documentation. Usually the hard copy of the original translation must be delivered physically for the bureaucratic procedures.   Examples of these  may include: summons and warrants; administrative texts such as registration certificates, corporate statutes and remittance drafts, letters rogatory, minutes of proceedings, judgments, expert opinions, deposition, minutes of interrogation sessions etc.
Technical translation
Technical translation usually requires a certain degree of specialization on behalf of the translator. Often translators have their areas of expertise, whether its technology, medicine, legal… These translations must be accurate and recreate faithfully the original text.  A good knowledge of equivalencies as well as differences between countries within these sectors is vital. They are usually directed at a limited target audience with specific knowledge on the matter. Examples of these are: manuals, instructions leaflets, internal notes, medical translation, financial reports, minutes of proceedings, administrative terms in general, and so forth.
General translation
General translation mostly refers to non-technical translation; keeping vocabulary fairly simple, implying ordinary day to day speech, and targeting a broad audience. To do this type of translation, the translator needs to be an expert in linguistics, the local market, the customs and have the expertise to make the content engaging, entertaining and easy to read.  Only a seasoned translator is able to provide a quality translation in which the initial message is properly conveyed in the target language. Some examples of these files are business training materials, general business documents, handwritten letters, recorded conversations, broadcast news footage, and any type of editorial magazine content.
Translation of websites
We collaborate with many companies in different sectors for the translation of their websites. We are happy to assign a translator to your project making it then possible to update sections, make corrections or simple modifications, without having to redo or revise the whole text and therefore only paying for the corresponding changes. Furthermore, this will ensure the style is respected and there is harmony throughout the website. We also collaborate with a digital company in case you would like a keyword list in the pertinent language for SEO optimization, or if you already have it, we are happy to incorporate them.
Cultural adaptation of texts
We adapt to our client's needs. Translation can be literal, depending on the cases, and other times clients require a text that conveys the same idea, transfers the necessary information, but is far more focus on adapting to the differences and needs of another culture, another audience; give a product the look and feel of having been created specifically for a target market. We could call this "Cultural adaptation", "Localization", "Transcreation"; this is often the case for multicultural communication.  We aren't a marketing company, we are therefore not in place to redo a marketing campaign for another country, however we do know and understand cultural differences and therefore contemplate them to adapt the texts accordingly.
Customs, tastes and habits
Special holidays, celebrations or traditions
Social conventions
Tone and style adapted to the new audience
Local requirements (such as currencies and units of measure)
Using proper local formats for dates, addresses, and phone numbers
Transcreation is a concept used in the field of translation studies to describe the process of adapting a message from one language to another, while maintaining its intent, style, tone, and context. A successfully transcreated message evokes the same emotions and carries the same implications in the target language as it does in the source language. It is related to the concept of localization, which similarly involves comprehensively adapting a translated text for the target audience. The concept of transcreation emphasizes the translator's independent creative role.
Language localisation (or localization) is the process of adapting a product's translation to a specific country or region. It is the second phase of a larger process of product translation and cultural adaptation (for specific countries, regions, cultures or groups) to account for differences in distinct markets, a process known as internationalisation and localisation.Language localisation differs from translation activity because it involves a comprehensive knowledge of the target culture in order to correctly adapt the product to local needs.
---
Post Editing Services for Machine Translation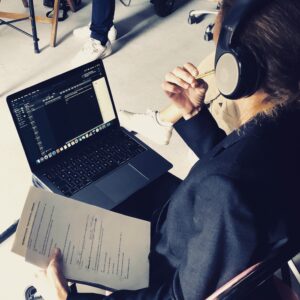 This service consists of the superficial revision by a human translator of a translation draft, provided by the client, executed by a machine translation program such as Google translate.
Revision is cheaper than translation, therefore for certain cases, post editing of a machine translation can be useful: A client can cut costs by providing an initial translation draft executed by a machine translator and hiring a human translator for a revision. However this is only appropriate if the objective is to obtain a basic understanding of the text without much attention to detail, without giving much importance to the linguistic and communicative aspect, the quality of the language or the smooth conveyance of the message. If a client only requires the information in one language to be transferred into another, post editing services can be a good alternative. It is important to understand that the revision won't convert the text into a first-hand human translation; it will merely correct any severe grammatical mistakes, contradictions or misinterpretations.
Transcribing
Audio transcription – the process of converting recorded speech into text. In todays day and age not only scripts are turned into videos, but often we need written representation of a video or audio recording, for example:
Transcripts are easily indexable by search engines, increasing your opportunities to rank for long-tail keywords.
Adding a transcript below your video content makes it more shareable, especially in combination with click-to-tweet plugins.
Many people prefer to scan a summary of the video content before deciding whether to watch it.
In spite of there being many different options of audio to text transcription software, the results are rarely satisfactory. Things like accents or noise in the video further affect the outcome. The resulting text is often full of mistakes and needs to be revised by a human transcriber, doubling in time and cost.
Aside from marketing-focused benefits, one of the best reasons for transcribing videos is to make your content accessible to all your users, including people who can't hear the audio or see the video.
Our team of transcribers is at your disposal.
---
Contact us and let us know your needs. Every client is unique and we are happy to adapt to your ideas.